Let me start by saying that it is an honour for me to be on the team of bloggers for WatchUseek. Before I started my own blog (
http://www.fratellowatches.com/
) in 2004, I was quite a regular visitor / contributor here at WatchUseek. Actually, I think I was one of the first moderators of the Omega Forum here. Later on, the moderator of the Rolex Forum, but that didn't turn out to be a great success, since I was way too busy with my regular job (unfortunately not in the watch business) and my blog and several other watch related projects.

Anyhows, although I am not a regular poster anymore in the WatchUseek forums, I do keep track of some of the forums and the way WatchUseek is heading. The organization of the
Watch events
(2008 and 2009) is something that I really love and already covered a few times on
my own website
.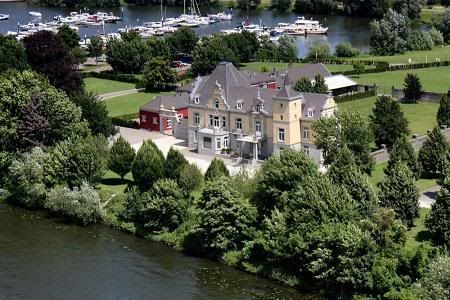 Location of the first Watch (2008) event in Maastricht, The Netherlands
So, what to expect from my blogging contributions here?

I will definately keep an eye on the
Watch 2009
project that will be held later this year, and give you updates about it here in the blog section. Another subject that I cover a lot on my other blog are the independent watchmakers, and not only those who are able to manufacture everything by themselves, but also the private labels who are using existing movements (e.g.
Rainer Nienaber
,
Linde Werdelin
etc.).

So far for this small and first introduction, expect horological blog posts soon!