A small company in Austria..
Habring
is probably one of the smallest watch manufacturers, with a production that hardly reaches 50 timepieces per year.
Habring
is located in Austria, and owned by Richard and Maria Habring. This small company exists since 1985, but it wasn't until October 2004 when their first wrist watch bearing the Habring
2
name on the dial was produced.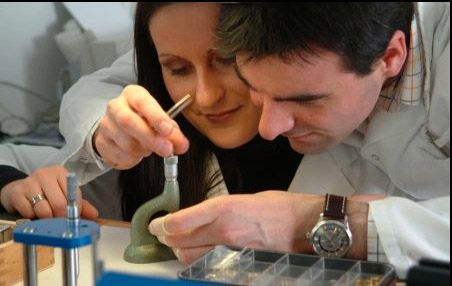 Exactly 5 years after the introduction of their very first Habring² model,
Habring
now introduces the
Time Only 2009 model
. Whilst the watch was introduced with an ETA (6498-1) powered movement 5 years ago, Habring is now proud to say that they are on their way to become a full blown watch manufacturer, creating their movements in-house. Their new manufactory caliber A09 automatic movement is based on the ETA train gear, but has an in-house developed bidirectional winding system. This has been developed by Habring to increase the easy of carrying out service on the A09 movement. The automatic winding system that they developed, can be removed by their watchmaker within seconds, to access the basic movement for service. Habring also has a manual wound movement (A09M), which doesn't have the in-house bidirection winding system of course. When buying a Time Only 2009, you can choose between these movements for the same retail price. Personally, I would opt for the automatic mechanical version (A09), since this one has this special developed winding system.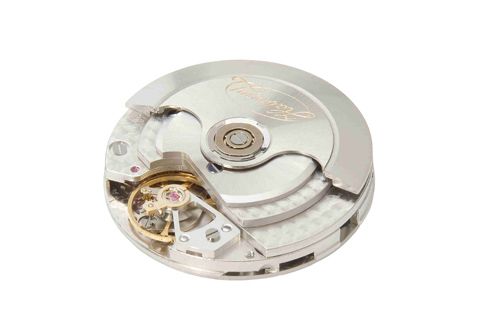 So, what do you get for 1950 Euro?
An individually engraved watch, with serial number 01 - 2009 till 12 - 2009 (or any other year of production) between the lugs at 6 o'clock. The watch comes with a domed sapphire crystal and a sapphire crystal case back. The Time Only 2009 has a 42mm diameter and a water resistancy of 50 meters.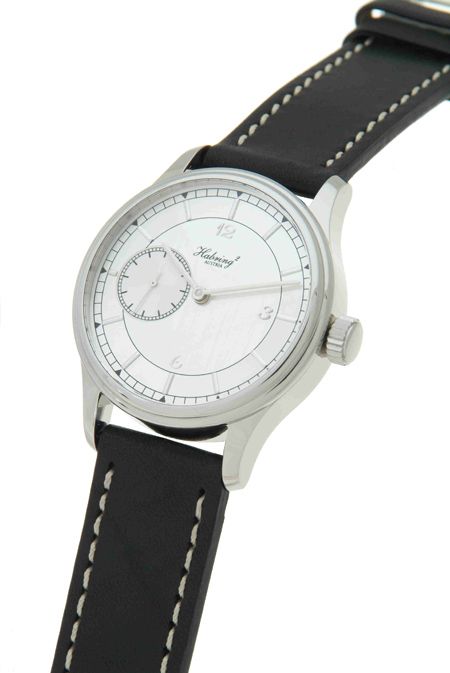 You can have the watch customized by choosing a dial from either silver, copper, galvanic blue or galvanic black. If you have any other ideas about the dial, you can file a request at Habring. Hand and hour markers are either gold plated or rhodiated.
The A09 movement has a diameter of 30mm and is shock protected according to DINS and NIHS standards. The manual wound version (A09M) has a power reserve of 57 hours and the automatic version (A09) of the movement has a power reserve of 48 hours.
Wait... there is more?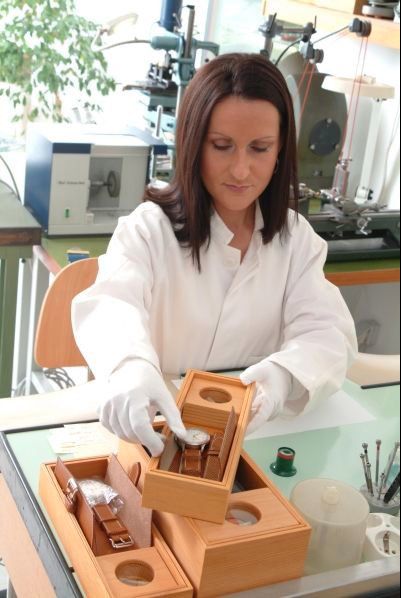 Yes, a Habring
2
handmade wooden box made from brushed and oiled Oregon-pine with integrated spare part compartment with a set of spares comes with the Time Only 2009. And because you'll probably leave that set at home when travelling, you can request a travel pouch with integrated spare strap on request.
Munichtime and Viennatime
Both Munich and Vienna have a watch event this year. The
Munichtime
and
Viennatime
are an excellent opportunity to meet with over 50 watch brands. From the leading companies in the watch industry to small and independent watchmanufacturers like
Habring
.